January 2018
From the desk of Trudy James
Happy New Year!
Seattle enters 2018 with its traditional Fireworks display from the Space Needle on New Year's Eve

.


Photo by Andrzej Montaño
Our Impossible Dream!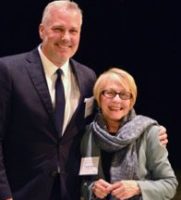 Trudy James is introduced at Evergreen Hospice Dinner by Mark Wright, news anchor at KING TV
I have listened to many stories during the holiday season. There were stories of people losing their rights, our country losing its stature, and leaders seemingly losing their moral compass. It is easy to lose hope. I have also listened to stories from caregivers who witness patients in their 90's who no longer know themselves or others who are kept alive in group homes required to feed them—because they have lost their ability to speak for themselves and they have no advocate. Stories of death that is slow to come when a dear one is suffering. Stories from those going through their first holiday season without a beloved parent—or child. Where is the hope here? Fortunately I have also heard hopeful stories: a friend recovers from a supposedly untreatable terminal cancer; a woman telling of her mother's good death because the daughter attended a Speaking of Dying workshop and knew what to ask for; a caregiver who shared the film with a family seeking options for a newly-diagnosed parent; stories of families using holiday gatherings to discuss Advance Directive—with humor and with love.
Read More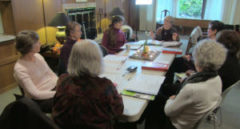 Workshops
The following workshops are facilitated by Martha VanDeMark
Contact Martha at TransitionsNurseCoach@gmail.com 425-998-7360 to register or for more information. Workshops will be held Thursdays beginning February 1, 8, 15, and 22 from 2:00-3:30 pm

Wallingford Community Senior Center 4649 Sunnyside Ave. N. Suite 140 Seattle, 98103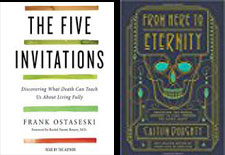 Speaking of Dying Bookshelf
Trudy James reviews From Here to Eternity by Caitlin Doughty and Five Invitations from Frank Ostaseski .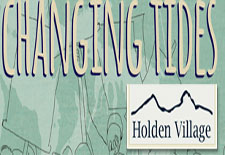 We're a Finalist!
Speaking of Dying has been named a finalist in the Snowdance Film Festival Changing Tides competition at Holden Village, February 19th-23rd, 2018..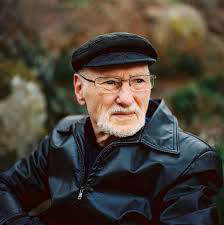 Death with Dignity
John Shields brought a focus on the Death with Dignity movement when he attended his own wake before taking lethal drugs.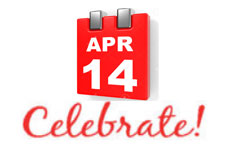 SAVE THE DATE!
Join us at the third anniversary celebration of the Speaking of Dying film at Seattle First Baptist Church, Saturday, April 14 from five to seven PM. .